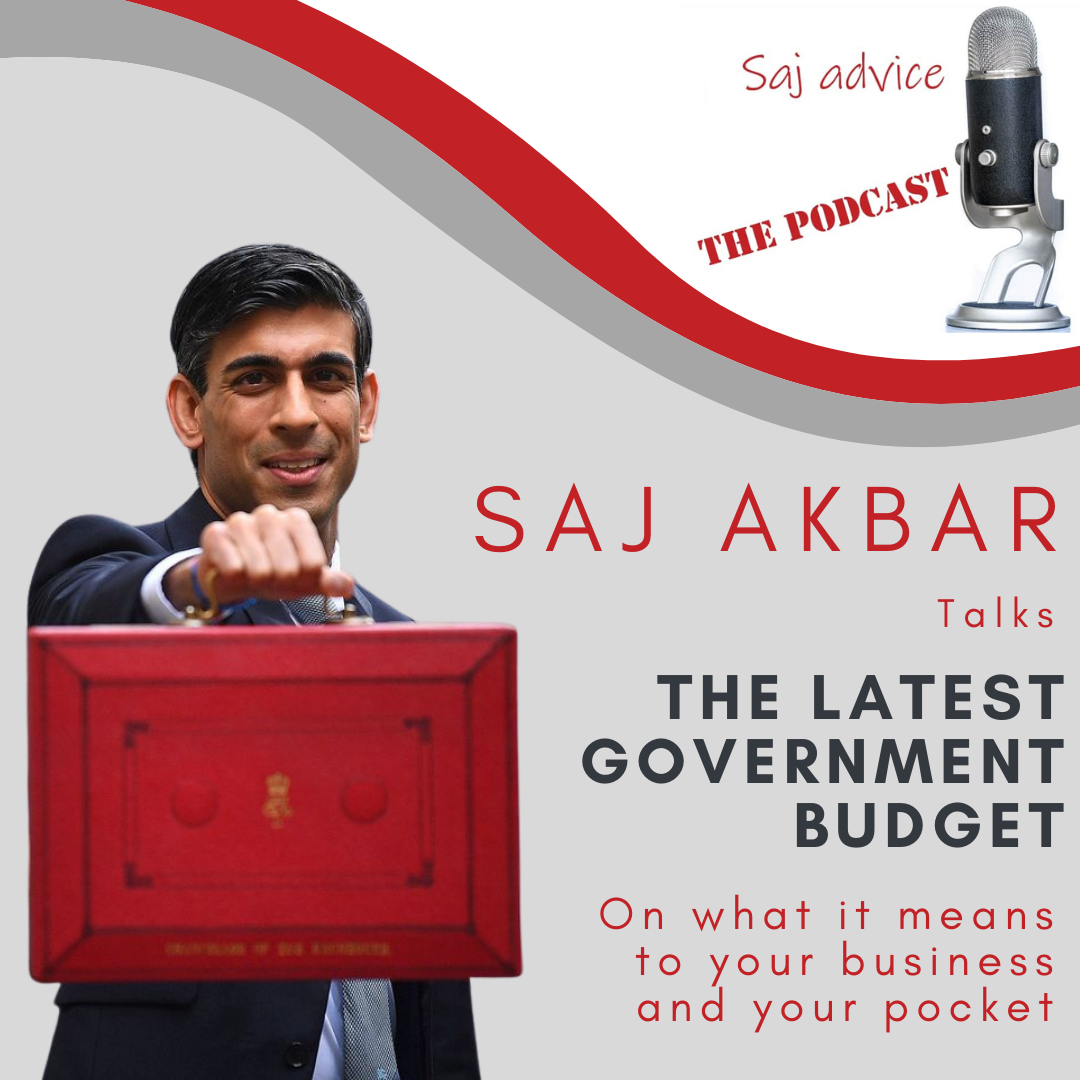 In the last episode of this season of Saj Advice, Saj reflects on the latest budget announcement and what it means to businesses and individuals alike.
Saj Advice will be back in the New Year with a whole host of brand new guests and hot business topics. Keep a look out for an end of year special and in the mean time, feel free to check out past episodes, or tune in to Saj's radio show, Show Business.
Tune in live on 104.7FM in the Rossendale Valley, tune in via smart speaker or at  www.rossendaleradio.com/webplayer every Wednesday at 6pm.
AND check out Saj's brand new website at www.sajakbar.com
Email us info@sajakbar.com
"Royalty Free Music from Bensound"
#RecruitCoachInspire