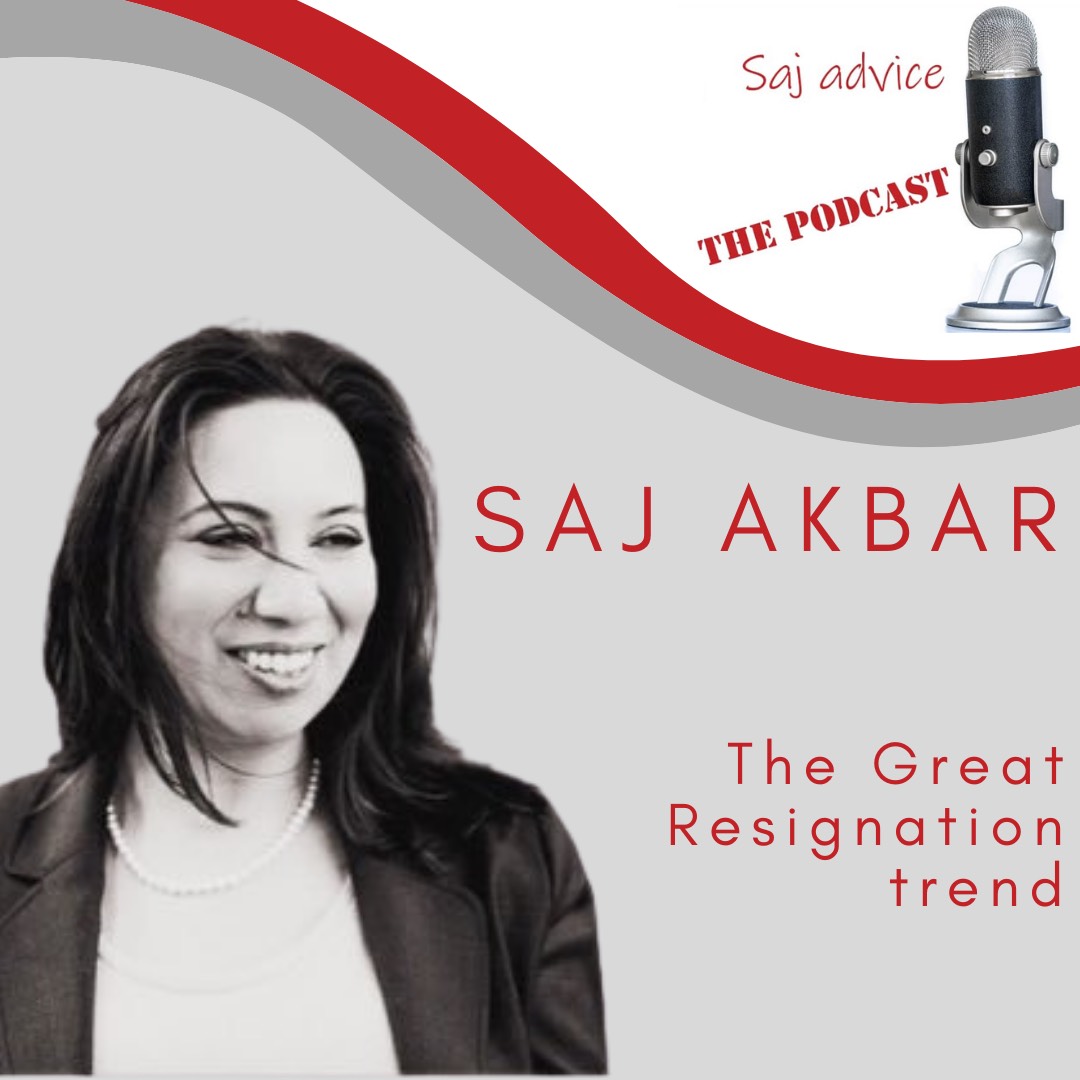 In this episode, first broadcast on Rossendale Radio on her feature segment, 'Show Business', Saj talks about the current trend known in the business community as 'The Great Resignation' - where long term employees are voluntarily leaving their jobs.
To listen to Saj's radio show live, tune in via smart speaker or at  www.rossendaleradio.com/webplayer every Wednesday at 6pm.
Email us info@sajakbar.com
"Royalty Free Music from Bensound"
#RecruitCoachInspire